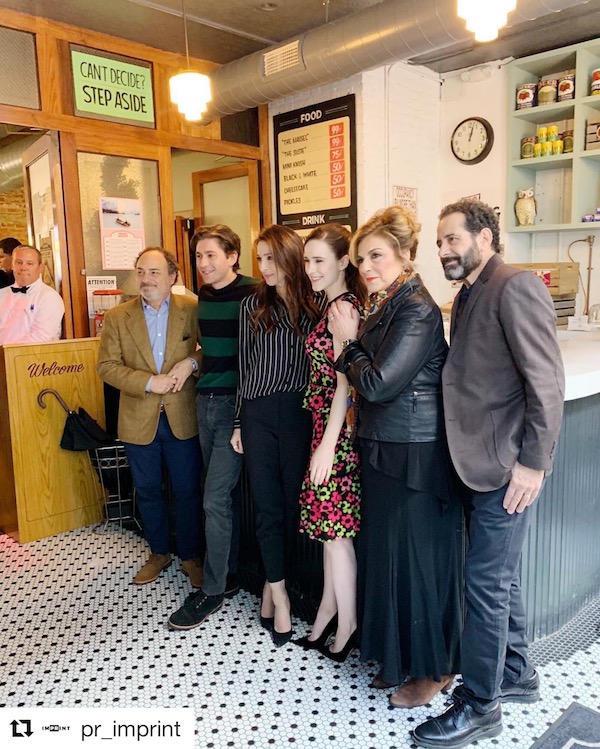 Carnegie Deli Pop-Up Shop in Soho
December 3, 2018 | Daily Bite
The famous Carnegie Deli lives again (until December 8th) thanks to The Marvelous Mrs. Maisel!
We'll wager most Long Islanders have at one time made a pilgrimage to the now-closed Carnegie Deli. For those who mourn their pastrami sandwiches, knishes and black-and-white cookies – rejoice, there's a limited-time-only pop-up that celebrates the second season of Amazon Prime's "Mrs. Maisel."
So how did this all go down? Turns out Long Island loving restaurant consultant, Eddie Fahmy of A2Zrestaurant consulting was contacted by Amazon Prime to assist in their Carnegie Deli Pop Up promotion for their TV series, "The Marvelous Mrs. Maisel."
States Fahmy, "We were thrilled that when Amazon needed an authoritative expert in New York City for their restaurant-based promotion, they came to us." The pop-up located at 201 Lafayette Place in Nolita is open daily from 11:30 – 8pm through December 8th. Fahmy was responsible for the entire kitchen and staff set-up. Check out this coverage from WABC-TV.
Fahmy has a few other projects up his sleeve including a dynamic Haitian concept set to open at the beginning of the year in East Meadow as well as the imminent launch of PortuGrill, a piri-piri chicken fast casual concept on Lexington and 83rd.