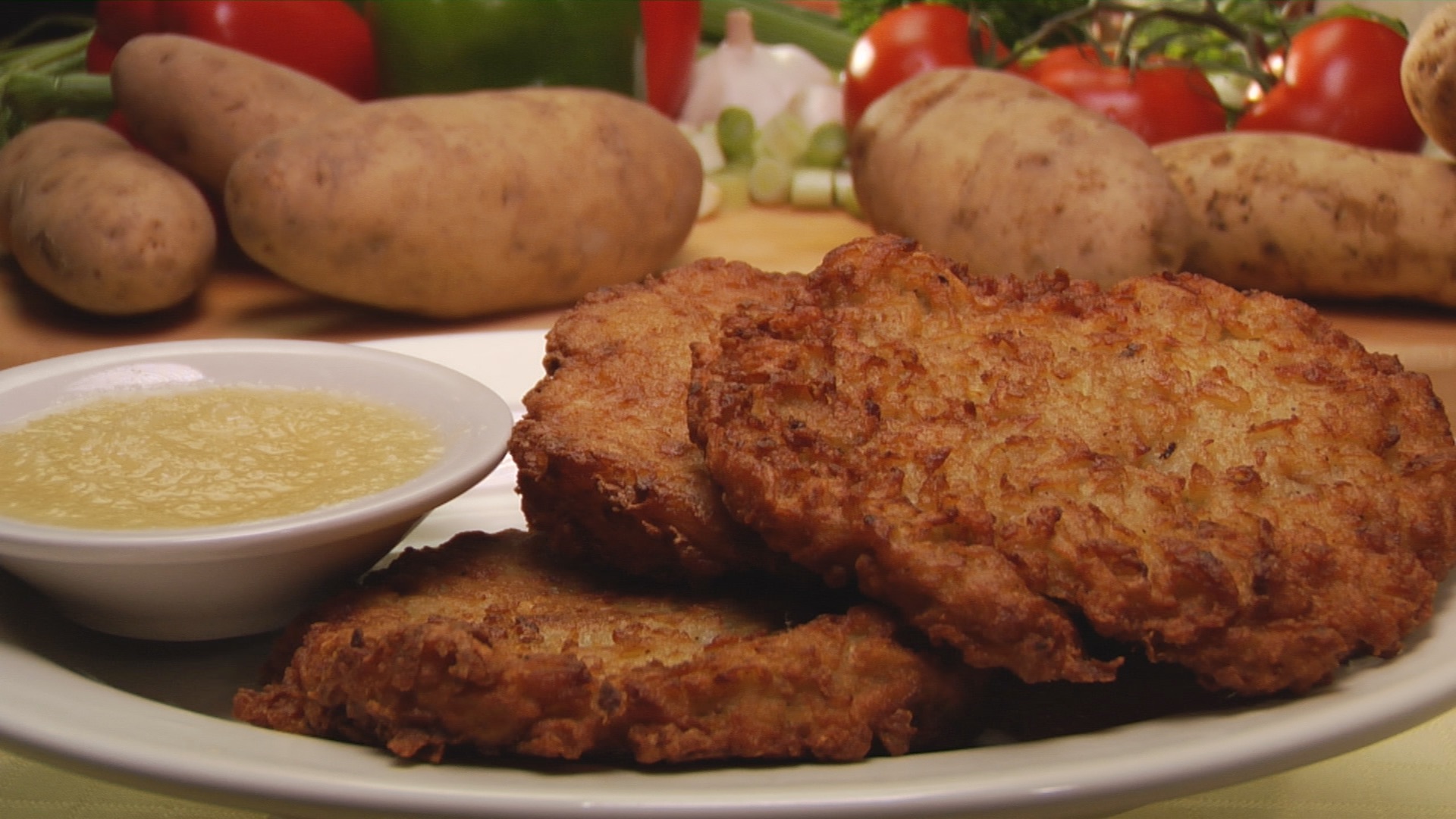 REVIEW: Ben's Kosher Deli
March 1, 2021 | Daily Bite
Save yourself a trip to the city - these suburban sandwiches will give you plenty to "challah" about.
Review by Su-Jit Lin.
Rating: 2.5/4 Plates
Art deco lines in bright, gaudy colors and bold shapes. Sparkling glass, from the storefront windowpanes to the expansive deli case. Shiny subway tile and mirrors, bouncing back bright lights like Broadway.
This visual overload is your first impression walking into this New York City-inspired and founded kosher deli, whose roots are clearly pronounced by its icon-driven decor, design, layout not matter which of the seven (still) family-owned and operated locations you're patronizing. In this case: the Woodbury location on Jericho Turnpike.
As with all meals at Ben's, ours began with a long tin tray piled high with perfectly-dressed coleslaw and a veritable mini-bucket of excellent half and full sour whole pickles with plenty of salt and snap to each one. These hefty portions would remain the theme throughout the evening... and menu, for that matter!
We started with Ben's stuffed cabbage appetizer, a generous log filled with dense, flavorful meat and drenched in a warm, fragrant, and very sweet, slightly tangy sauce. Our server provided us with an extra side of this tomato, raisin, onion, and cabbage sauce with a wink, a smile, and a side of fresh, soft Jewish rye bread well-studded with caraway seeds. Seedless is available for those who prefer it, but bold flavors are always welcome on our palate, so we more than made do. It was a cold day and this beefy stuffed cabbage was a perfect way to literally warm up to the rest of our meal. Sandwiches were a must, especially with Long Island's vote as "best pastrami sandwich on Long Island" for a solid decade. But what about the corned beef, such a signature that it's in their tagline claim "We cure our own corned beef; our chicken soup cures everything else!"? So choose not to choose, and eschew the typical overstuffed-on-rye delivery for the Deli Double, which piles four sky-high ounces of each on twin, larger-than-slider challah rolls. Baked daily, these are absolutely exceptional examples of everything an ideal challah should be—eggy, rich, light, so soft, and moist in the middle, tearing apart like tendrils of clouds when you try to unknot them.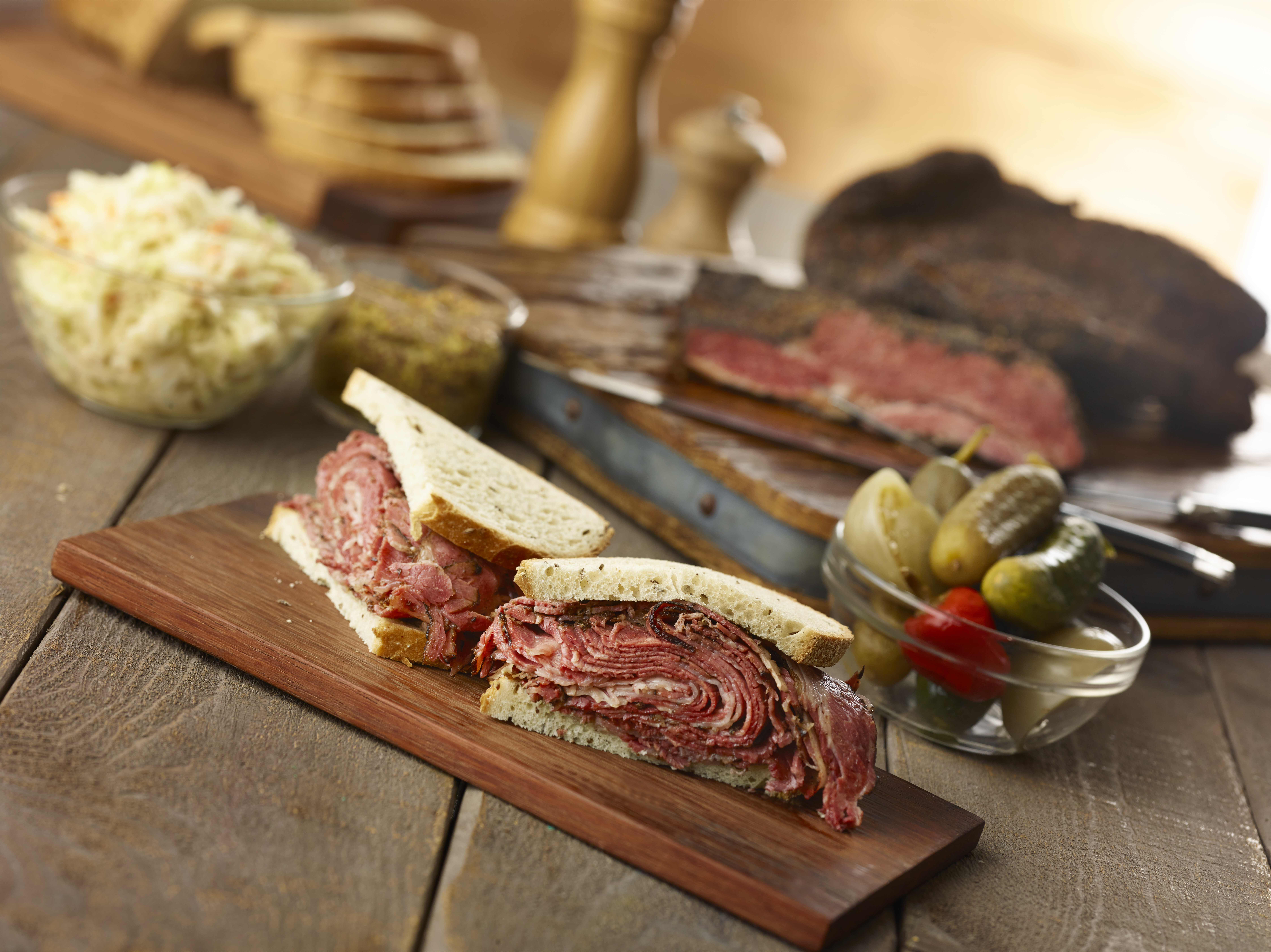 The fillings were no slouch, either. The pastrami was rich and flavorful, melting in your mouth at the fatty, coal-black edges. Garnet red and glossy with juice that sunk into the pillowy bread and ran down your wrists as you licked it greedily, this meat needed the acidic cut of Ben's spicy mustard just to take it down a notch. We tried it with some of the remaining rye to neutralize its impact; it makes absolute sense that pastrami this rich is typically served on bread more willing to step back from the spotlight than indulgent challah.
The corned beef was, most importantly, decidedly not dry, that being a common complaint from corned beef-eaters. No, this was soft and tender like shaved roast beef, with seasoning that was even and consistent through every smooth, silky bite. In fact, it was the best I've had in my life.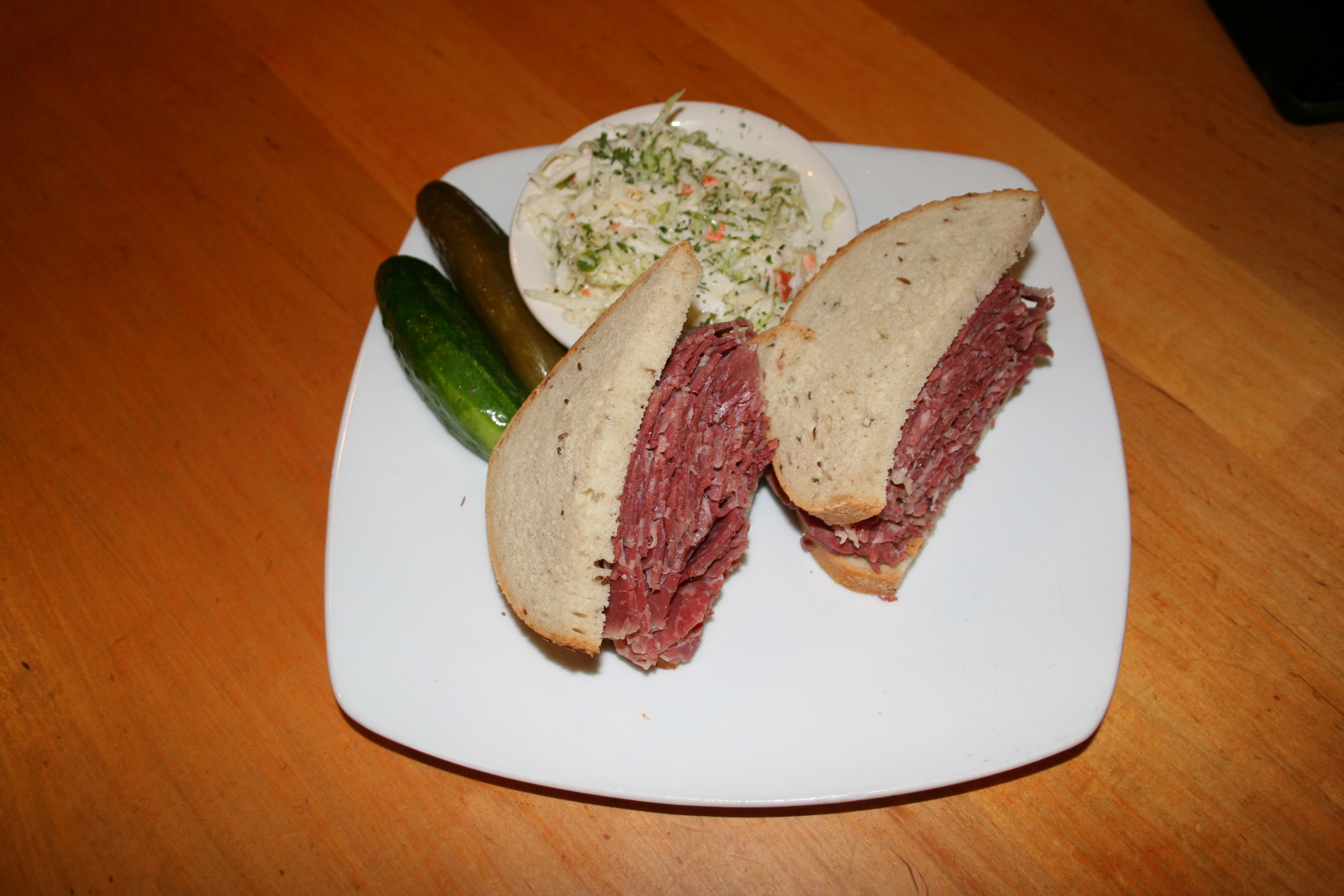 It was perhaps at the expense of the Chicken in the Pot, then, that the oustanding sandwiches were consumed first. An entertaining presentation of an actual large metal pot with a lid and ladle kept it and the full half-chicken bathing in the broth warm. The single kreplach, a dumpling filled with liver mousse-like beef, withstood the immersion well - its skin staying firm - and the matzo ball was obviously unaffected. The carrots and peas ("Peas?!" exclaimed my cantor friend in horror, much to my great amusement) gave the soup a sweet element.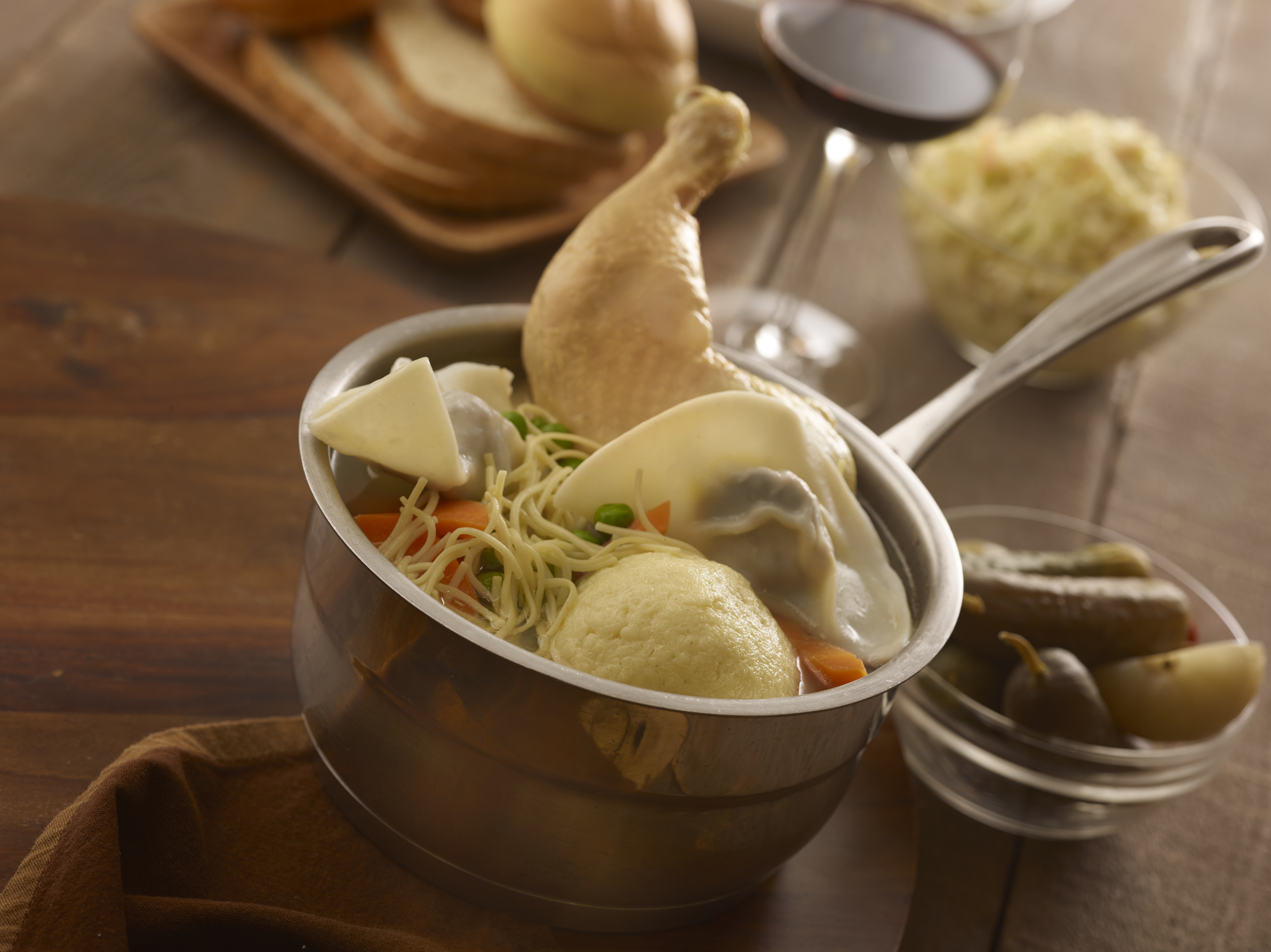 The potato latke side was good—big, crunchy, satisfyingly dense without sacrificing give—albeit a tad too greasy. Also good was the noodle kugel, a block of egg custard-cooked wide egg noodles given the bread pudding treatment. Portioned into medium aluminum tins, then reheated to lukewarm, it's light, filling, with toasted edges and a hint of cinnamon and sugar.
Like the ambiance, dining at Ben's in Woodbury started off raring right out of the gate, then tapered down as we were possibly desensitized after such a strong start. However, with dozens of green and other salads; omelettes; hot dogs; other soups; wraps, panini, and hot open sammies; and hearty entrees from Eastern Europe (looking at you, Chicken Fricassee and Hungarian goulash) and comfort classics like roasted chicken, braised brisket, and even Thanksgiving turkey dinners every Thursday all in heaping portions at tremendous value … well, the next race may just be anyone's game, with Ben's in it to win it.
Food is in Su-Jit Lin's blood. Raised in a commercial kitchen by two generations of chefs, she's since moved to the other side of the line. Today, she tells the stories of the folks who remain behind them and the meaning of the meals they make. You can find these stories in HuffPost, Thrillist, AllRecipes, Longreads, The Kitchn, Edible Long Island, Edible East End, Long Island Pulse, Patchogue Lifestyle, and others, as well as on The Lounge Channel, where she hosts the Booze and Bites web series. Her person, however, can be found traveling or searching for food, making food, trying to burn off said food, or documenting the quest.