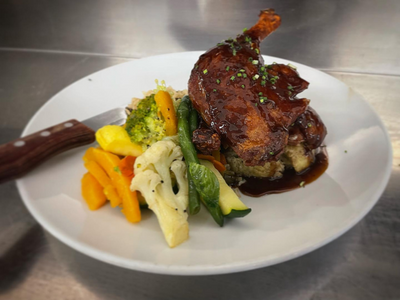 Best Duck Dishes on L.I.
Mirabelle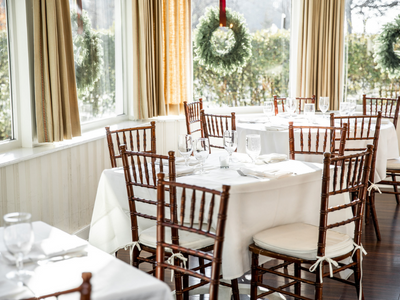 Credit: Mirabelle
Chef and Founder Guy Reuge always finds a way to include his famous duck on Mirabelle's ever-changing menu. You can currently order the duck tacos appetizer, featuring hoisin sauce, pickled daikon, jalapeno, cilantro and scallions and the Mirabelle duck duo entree, featuring caramelized endives, potato confit, spinach and watermelon radishes.
The LakeHouse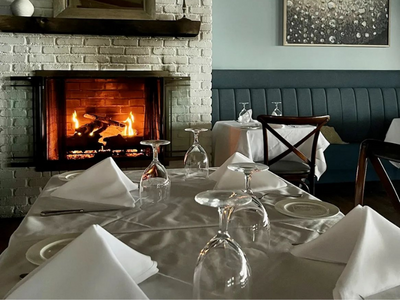 Credit: The LakeHouse
The LakeHouse is an elegant and spacious restaurant, and during the winter month guests can enjoy dinners by the fireside and lively waterfront brunches in the bay breeze. The breathtaking deck overlooks the Great South Bay, and is the perfect setting to hot a special event. The Long Island duck breast and crispy leg confit with apricot wheatberry pilaf and pomegranate pistachio glaze is beyond delicious.
Noah's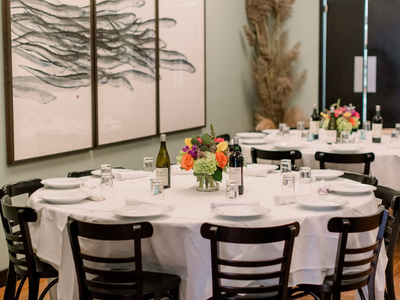 Credit: Noah's
No matter the season, Noah's is here for you on Long Island's scenic North Fork. The Crescent Farm duck confit with sweet potato puree, roasted cauliflower and pomegranate molasses and Crescent Farm duck BBQ with pulled duck, aged white cheddar grits and scallions are both fantastic. Stop at Noah's after your next wine country visit!
Cooperage Inn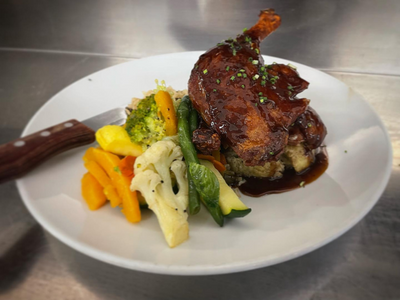 Credit: Cooperage Inn
The Cooperage Inn offers dining in a cozy, relaxed atmosphere and features great local wines and produce. The roast, semi-boneless half duck with sausage, apples and sage stuffing, sauteed market vegetables and lingonberry demi glaze brings the house down every single time.